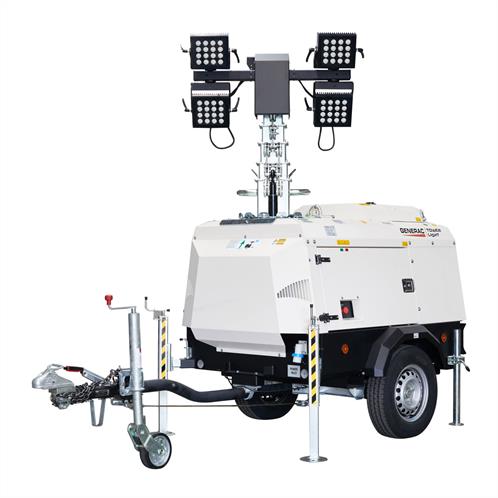 The VT-Hybrid light tower is the first hybrid light tower in the world. It is equipped with 4 x 150W high efficiency LED floodlights powered by a rechargeable battery pack. This light tower guarantees great reliability and a perfect sustainability.
Thanks to the hybrid features and the LED lamps, the VT-Hybrid can run more than 665 hours without refueling.
Training is required to operate this machine.
Safety materials required:
Technical Data
Performances
Mast rotation:
340 degrees