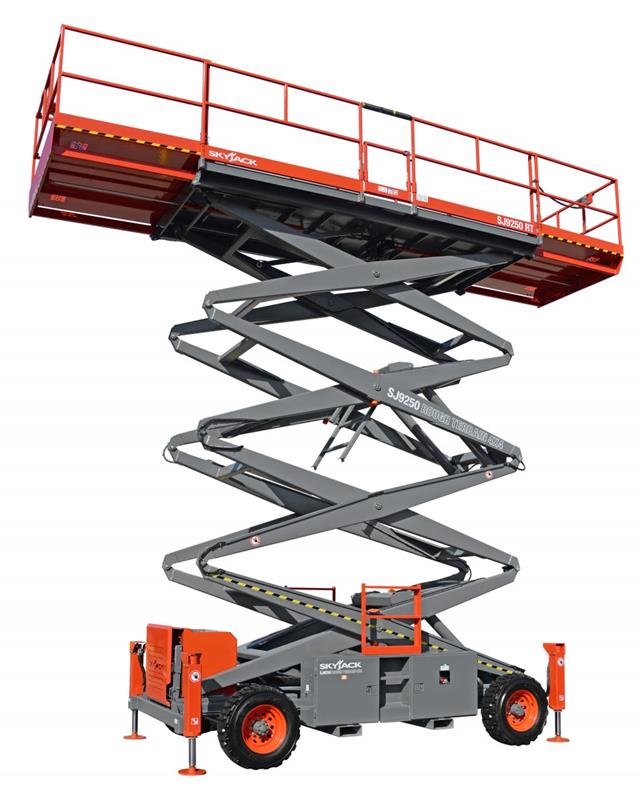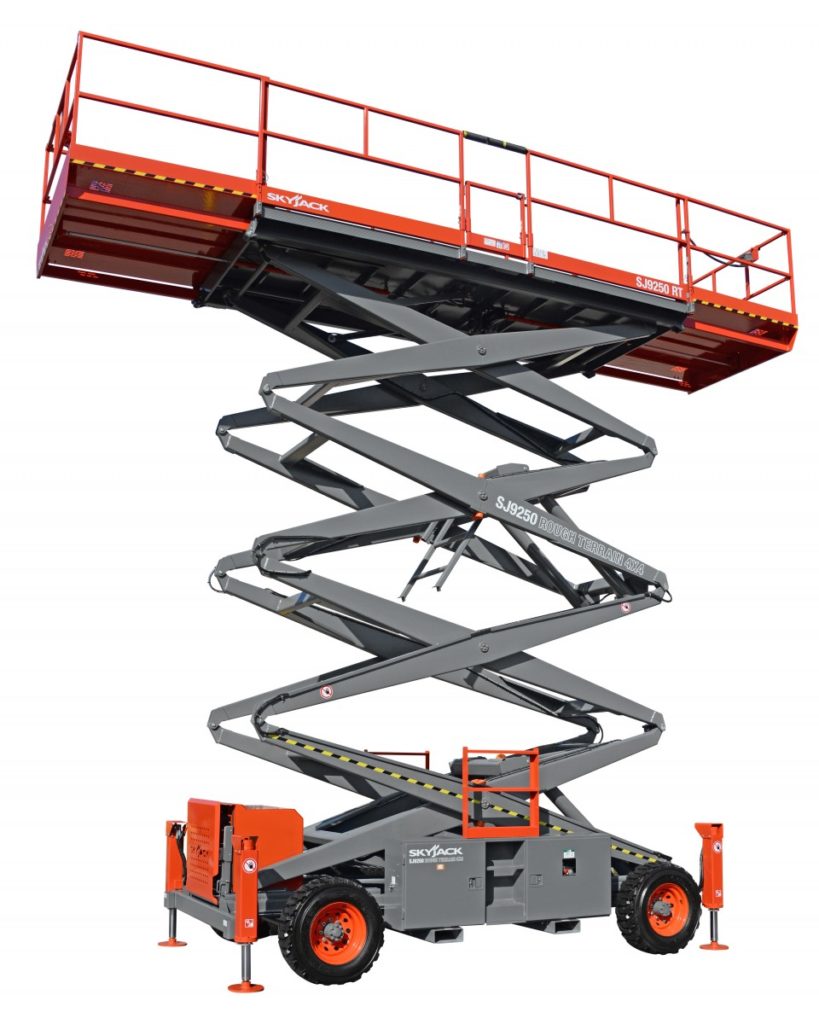 The Sky Jack SJ 9250 RT is the largest Sky Jack diesel scissor and completes the full size series. It has a working height of 17.2 metres.
It delivers a huge work platform area with an impressive work height and heavy duty capacities.
The SJ9250 RT features an expansive platform up to 7.20 metres in length.
Training is required to operate this machine.
Safety materials required:
Technical Data
Performances
Dimensions:
L 4.47m x W 2.34m
Extension Platform:
1.53m x 2