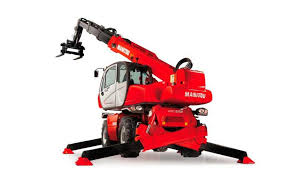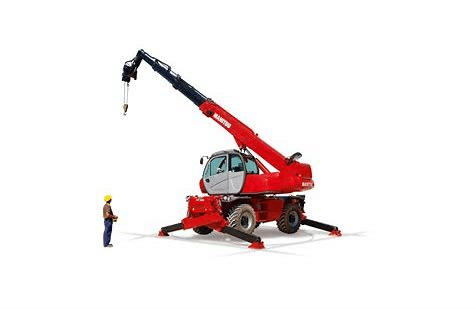 Rotating telehandlers are a perfect fit as both your first piece of construction equipment or other industrial applications. Incredibly versatile, they are a true 3-in-1 machine as they can be used for a wide range of applications thanks to the diversity provided by the compatible attachments available (forks, lifts, platforms, crane, etc.).
These telehandlers are designed for maximum on-site safety. They come equipped with fixed pivot outriggers with a broad support surface as well as a load status monitoring system capable of detecting any risk of overload to the machine. Simple, reliable and a true multi-tasker.
Training is required to operate this machine.
Safety materials required:
Technical Data
Performances