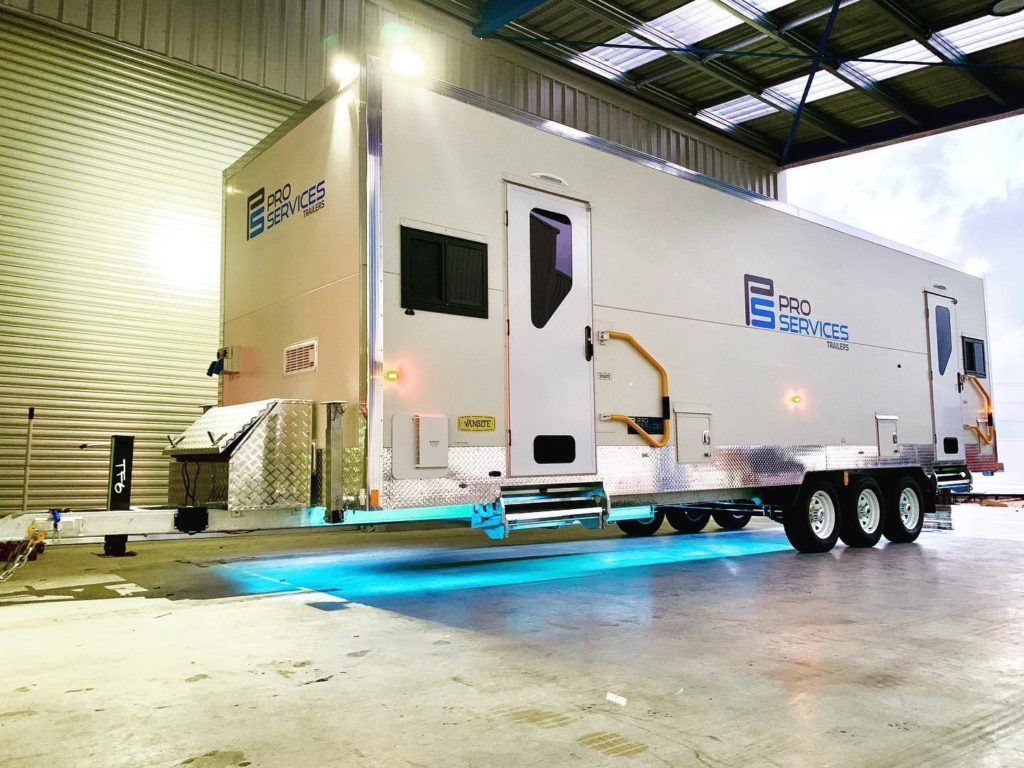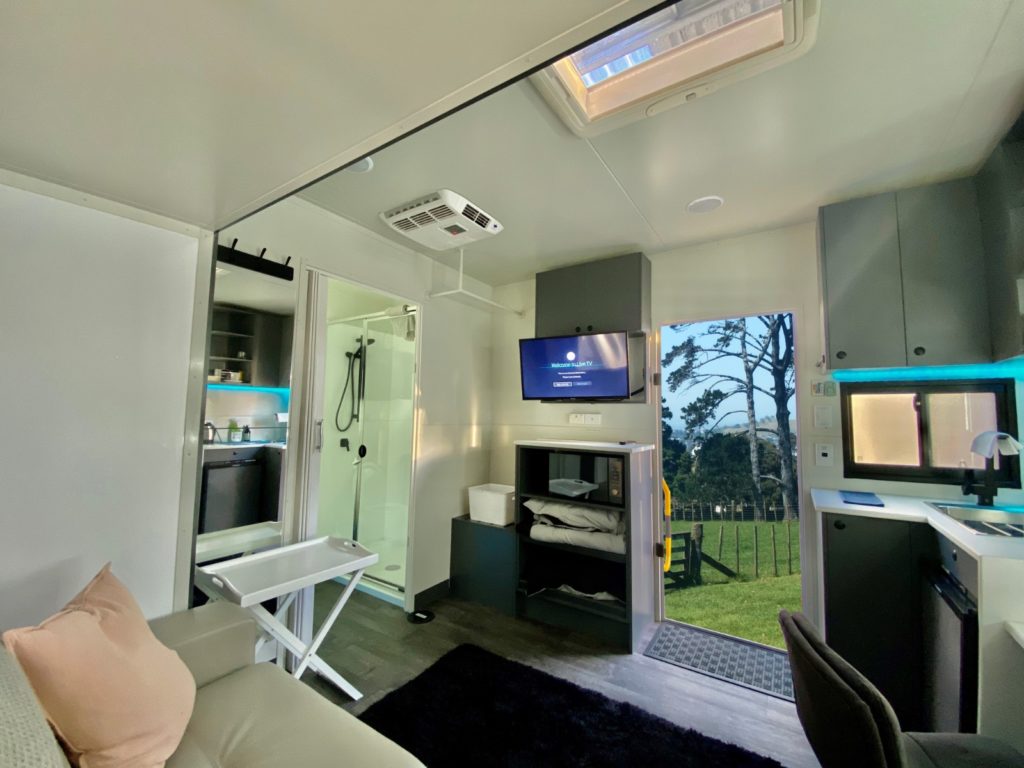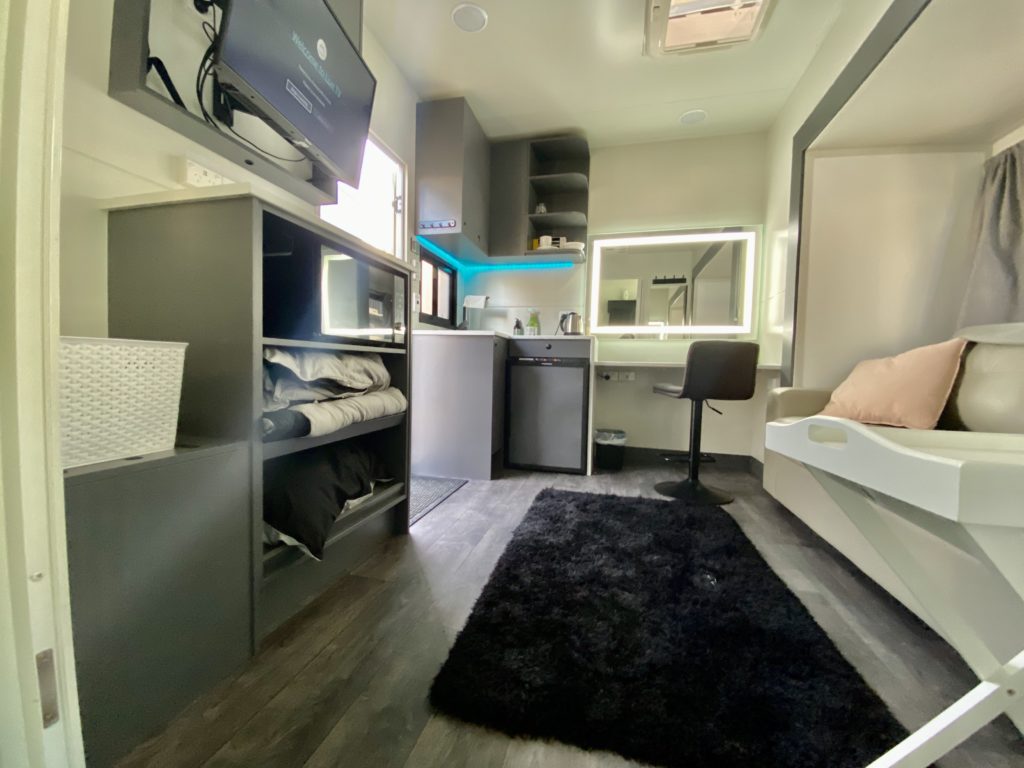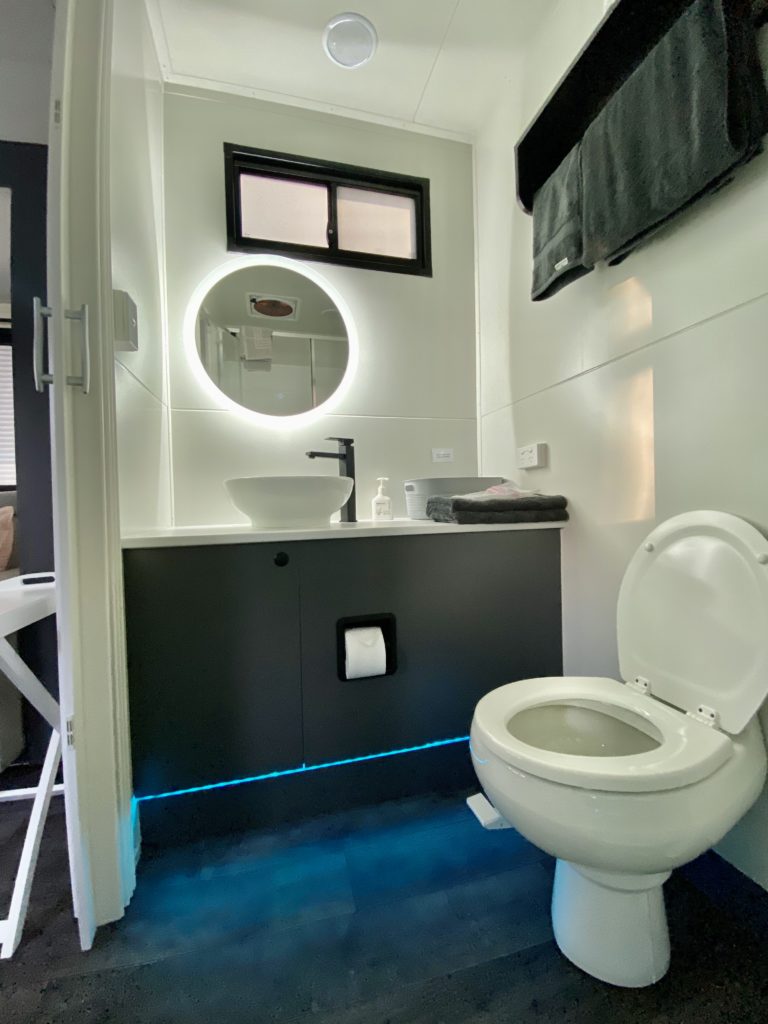 The dual actor trailers are designed with two separate rooms with individual restrooms and living space. Importantly, each room comes equipped with individual controls for heating and cooling along with appliances. Additionally, built in refrigerator and available microwave add to the comfort of the dual actor trailer. Finally, each room has a private restroom with a water conserving toilet, a hand washing sink and a available shower.
2 rooms with pop-out. Per room has the following:
• air conditioning & heat pump.
• adjustable entry steps
• electrical overload protection
• makeup station
• refrigerator
• microwave
• shower
• bathroom
• toilet
• custom designed sofa
• built with green/eco-friendly materials
• 45″ LED HD TV
• Apple TV
• HD satellite system
Training is required to operate this machine.
Safety materials required:
Technical Data
Performances
Hand rails & step extensions:
240v electric hot water system.
TV, data & satellite ports:
Venta in cab brake controller
500 Ltr clean water tank + 500 Lt grey water tank.:
Each artists quarters are 4.5 x 3.3 when fully expanded, including ensuite.
Fire extinguishers and blanket:
240v Mains connector point ( each quarter has individual connection)
12volt Solar system that runs fridge/freezer lights, water shower & toilet.:
Smoke alarms throughout.